Our Staff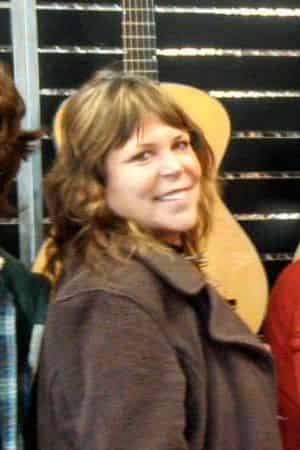 Katrina Markarian
Owner, Operator
In 1989, Katrina Markarian began her first steps in pursuing her dream of working in the music industry. She focused her quest by observing and studying both the creative and business aspects of the industry in conjunction. Starting there from her home in Sonoma County California, Katrina created her own company, Segue Entertainment © in 1990. Through the years, she honed her skills from experience. Competent and knowledgeable, Katrina specializes in marketing strategies, and media campaigns. She brings with her wide range of experience to the projects in which she is involved. Katrina is proficient in national, regional, and new media management and consultation services within the entertainment industry. Her focus equally targets the elements of publicity, and tour support. In addition to the entertainment industry, one of her major passions is to work with non-profits and children. Every year she chooses one or two non-profits to support by organizing and promoting a fundraiser and providing publicity to raise awareness to the cause.

Katrina began in the music industry by managing the record label Firenze Records for artists, Markus James and Sarah Baker. While running the record label Firenze Records, she met the "Godmother of Rock" Publicist, Nadine Condon. With her passion for the industry and plenty of drive, she convinced Nadine to mentor her with an apprenticeship at The Nadine Condon Company in San Francisco. For a solid two years, she commuted to San Francisco – to meet and train with the SF bay area's shining stars of the music industry. Katrina merged into work with major and Indie labels as well as promoting the BMI Showcase, and Gavin convention. While at the Nadine Condon Company she was introduced to Grammy nominee and award winning producer/slide guitar master Roy Rogers, of Blue Muse Management. Roy Rogers was looking for a publicist to release his new album. Upon completion of a successful campaign, Katrina was asked to join the team and help promote their next Indie release. She gladly took the opportunity, and worked with Rogers over the next two decades.

In the year 2000, Morty Wiggins of 33rd Street Records (Past President for The Bill Graham Foundation) hired her as their in-house publicist. Katrina integrated with promoters and producers from all over the country, supporting concerts and tours. Working throughout the years as a publicist for 33rd Street Records, Katrina also worked as a booking agent for Second Octave Talent Agency in Petaluma, representing local and national clients. She currently works her marketing skills in the field of publicity at the SOMA concert series in Rohnert Park. While working at 33rd Street Records in 2000, Katrina had the opportunity to do publicity work with the acclaimed musician, Ottmar Liebert. Upon completion of a successful performance and tour campaign, Ottmar hired her on as part of his team. The eight time Grammy nominee Liebert has since become one of the most successful instrumental artists of the past decade, thrilling audiences throughout the world and releasing a catalog of classic recordings. Katrina continues to work with Liebert, by managing national, as well as tour support publicity.Liebert has received 38 Gold and Platinum certifications in the United States, as well as certifications in Canada, Australia, and New Zealand. His debut album Nouveau Flamenco (1990) sold platinum in the United States. Katrina is now heading into the 17th year of working with the artist.

In her spare time Katrina enjoys singing and playing the guitar, performing locally and internationally (once in Ireland!) with her little band of slightly left of center, traveling troubadours. She is learning to play the harmonica and djembe.
Shawnie Rosin
Assistant
Shawnie Rosin has been working as assistant to Katrina Markarian since the 90's, with Firenze Records and folk-blues musician Markus James. She has worked over the years helping Katrina to support numerous talented artists in promoting their music and concerts across the country.

Growing up in the 70's Shawnie enjoyed listening to her parents' eclectic music collection and developed an early love and appreciation for the powers of music. As a teenager, she began helping out at local concerts and festivals, and becoming familiar with many of the local musicians. While pursuing a career in social work with children and teens, Shawnie has continued to work assisting with various music performances and festivals around Northern California, always inspired by the amazing artists and musicians in the area. She has worked in Event Services at Luther Burbank Center for the Arts in Santa Rosa and Kanbar Performing Arts Center in Marin. Shawnie most recently coordinated a monthly concert series showcasing youth and teens with the Sebastopol Community Center, while exploring her own creative pursuits as a performing artist and new band-leader.

Shawnie enjoys working to support Katrina, friend and mentor in 'the biz', with Segue Entertainment- currently providing tour support and publicity services to guitarist Ottmar Leibert.